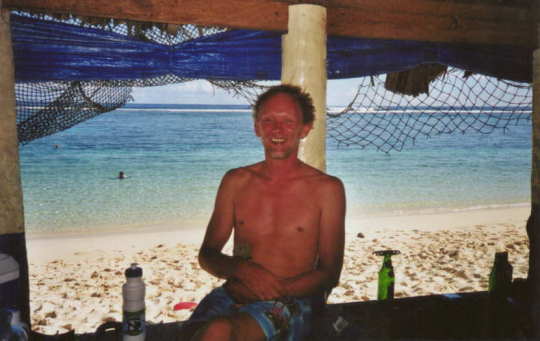 Hello again! This is page 3 of my Samoa site. On Upolu's south coast near Lalomanu is a perfect spot for swimming and snorkeling.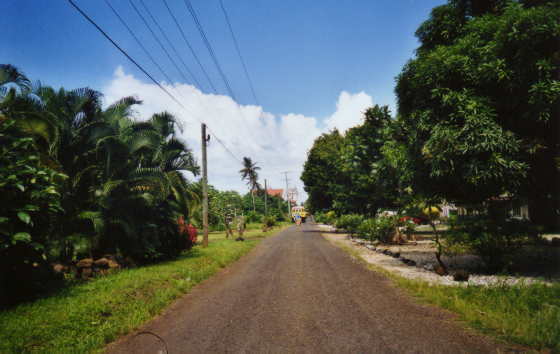 This is the village of Lalomanu. I came to see this place, because I intended to do a little hike up to an extinct crater to see some flying foxes. The Matais, the elders of the village, should always be asked for permission before going on such an excursion. I found them, but they were very unfriendly and the village in general had quite a strange atmosphere. After about a silent 10 minute sit-in with the Matais I decided to walk back to the main road. There, I found an explanation for the weird encounter that I just had. At the entrance of the village was a warning sign... that I had previously not noticed, because I had arrived by bus. It says: "No foreigners permitted, the social structure of the village was destroyed by tourism!" After reading that I felt quite lucky not to have ended up in the cooking pot.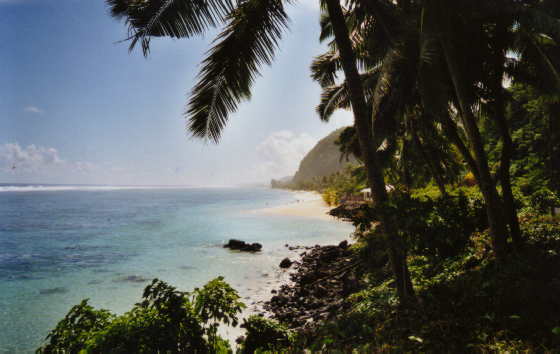 Upolu's south coast is normally very quiet. On the Saturday night however there was a Fiafia feast at Boomerang Creek and a lot of people turned up. Unfortunately there was no live music, just a percussion solo for the fire dancer played on a set of wooden bells. The atmosphere was sparkly and one could easily notice that the fire dancer had obviously performed this dance before. Two torches, lit on both sides, were twirled around speedily to the beat of the drum. This part of the performance lasted for about 10 minutes.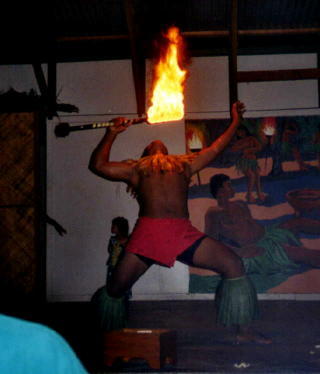 It was not easy to take good photos, because I didn't want to interfere the performance by flashing about and I wasn't sure whether there was enough light from the fire alone.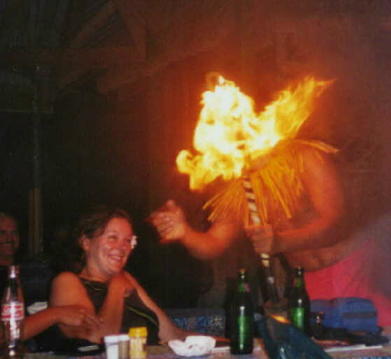 Do you have a light? I was lucky to get this snapshot.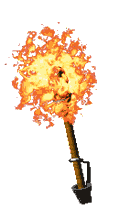 The next page takes you to Savai'i, the biggest Island of the Samoas. Have fun!