On Manono Island, which lies between Upolu and Savai'i, there are no cars and therefore no roads. Instead there is a small pathway that connects all the villages on the circle-shaped island. The easy walk around the island takes about 2 hours.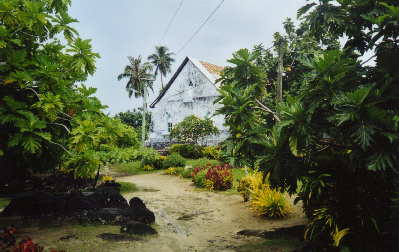 The Congregational Church not far from the boat landing.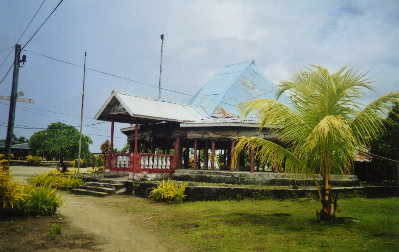 The gathering place of the Matai's. In this fale there is plenty of 'ava drinking. This drink is made from the Kava roots, it looks quite murky, taste similar to the looks and is a light narcotic if you drink plenty of it.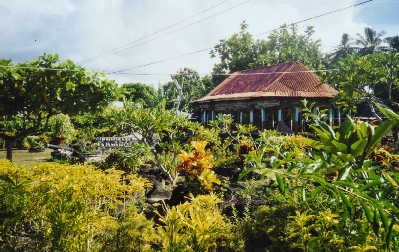 A "corrugated-iron Fale" on the side of the track. Please notice the cannon in front of the house... All in all, the island is however very peaceful having neither cars nor dogs. Dogs were banned after, according to a legend, an old lady from the village of Salua died after a dog attack.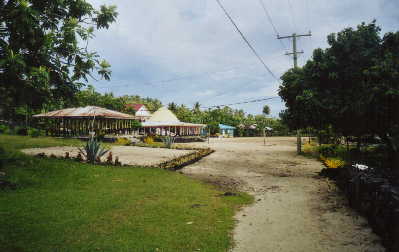 This is the village of Salua. From here the track forks and leads to the centre of the island.